Board Member
Sophia Kahukura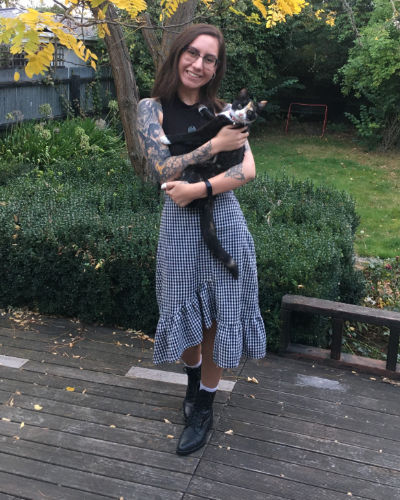 My first job within the roofing industry was an after-school role updating archive systems and doing other general admin duties. Since then, I've been in various administrative roles including Inventory Controller, Sales Support and currently Office Manager at CS Roofing Canterbury Ltd.
Highlights for me during my time in roofing would be working with my family, taking up the chance to live and work in a new city and the many opportunities I've had to learn and grow professionally.
I've been fortunate enough to have had a supportive environment in each place I've worked, whether it was through mentoring, encouragement, or just lending an ear – this is where I believe NZWiR have a lot to offer.
With Mentoring and Networking being two of their four key pillars, I'm grateful to be a part of an organisation that can offer what everybody should have access to in their line of work.
In my downtime I enjoy catching up on all that life admin, my partner has joked that one of my favourite hobbies is writing lists – I enjoy planning, getting things in order and that contended feeling you get working your way through it.
Lists aside (lol) I volunteer at our local Cat Rescue, feeding, cleaning and socialising the strays and kittens that come through the centre. We have three cats at home currently, with one of them adopted through the centre so I feel lucky that I'm in a position to give back, even if it's just with my time.
My close relationships also mean a lot to me, I find the people I surround myself with to be my drive to achieve more and strive for a happier life. So, I'll always make time for them, be available to my brothers no matter the time of day and have weekly dinners with my parents. I'll be there to support my friends as I can and just be around for general catch ups – dinners, walks, day trips .. basically down for any activity!