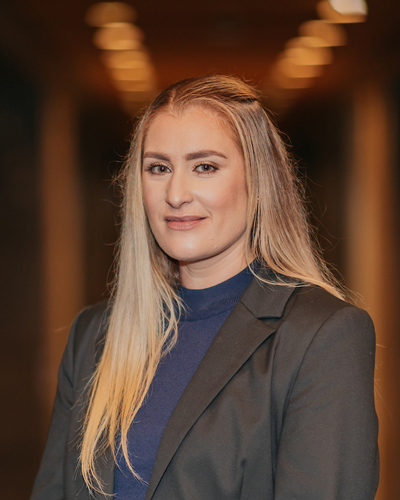 Olivia Larson is the South Island Sales Manager for Thermakraft. Olivia first started working in the Roofing Industry in March 2015 for Thermakraft as an Account Manager.
Prior to working for Thermakraft Olivia worked in Student Recruitment at Lincoln University and Earthquake Recovery with CERA and Arrow.
Olivia really just fell into the industry being asked to apply for the role, but it turned out to be an excellent move and she really enjoy working in roofing.
Everyday is different, and she's grateful to be working alongside so many passionate, dedicated, and driven people.
When Olivia heard about New Zealand Women in Roofing being established she was really keen to be a part of the initiative. She saw it as an exciting opportunity to help create and promote a network of women within the industry.
Olivia really enjoy being involved in leading the Christchurch branch with Rebecca Holland and the ability to create learning and networking opportunities for their members.
She's excited to see NZWiR continue to grow and thrive.