Board Member
Marcia Hintz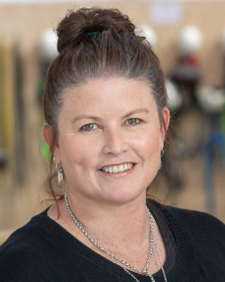 Marcia has worked as an Industry Manager, collaborating with various stakeholders, including industry professionals, learners, and government agencies, to enhance apprentices' opportunities and overall outcomes. Marcia specialises in a wide range of industries, including Scaffolding, Roofing, Rope Access, Rigging, Construction, Infrastructure, and Primary sectors.
Marcia has served as the Quality and Compliance Manager and prior to that, she worked as a Workplace Trainer, covering diverse subject areas like Chemical Handling, Health and Safety, and Adult Education across New Zealand.
Marcia has dedicated 30 years to the field of education, where she has held leadership roles and led significant projects. Her contributions included initiatives related to literacy and numeracy, learner engagement research and implementation, curriculum design, and the promotion of digital and collaborative learning.
Leveraging her outstanding communication skills and extensive knowledge of learning methodologies, Marcia excels in developing tailored, industry-specific training solutions. Her focus is on meeting the unique needs of both apprentices and employers, ensuring they receive practical and relevant training.
Marcia is the current Chairperson of the Women's Advisory Group for CON-CoVE Tuhura and her spare time is spent tending to the Avocado lifestyle orchard she and her partner own in the Bay of Plenty.