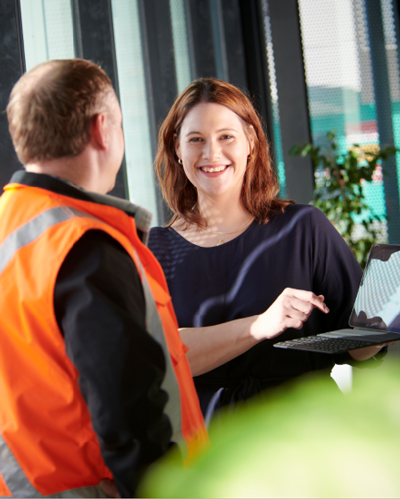 Jade Thomas started her career in the hospitality industry where she developed a desire to pursue a career in Health and Safety.
Jade, currently is an Environmental, Health, Safety, and Regulatory Advisor for Foster Construction Group, following years of experience in a similar role within her family's roofing and asbestos removal company, where she became qualified in Occupational Health and Safety.
During this time she frequently engaged with regulatory bodies and was mentored by other Health and Safety advisors within the industry and in time was the driving force behind gaining accreditation for the company.
Jade has a breadth of experience across health, safety, sustainability, and the management of hazardous substances; gained through industry experience and training. She is renowned for her approachability and levelheadedness.
MAKING IT SAFE is of utmost importance to Jade, as she strives to ensure all employees, subcontractors, and project stakeholders make it home safe and healthy to their families, every day.
It was whilst Jade was working in her family's roofing business she was introduced to Jenny Maxwell who enticed Jade to join the committee and help enable the association it has become.
Jade is passionate about women working in the roofing and construction industry. She believes we need to educate women on the careers that are available where they can use their skills and strengths. The industry has changed so much over the years, safety has become a primary focus, and technology is used on every construction job, thus allowing women to be just as effective as men. We have to make sure that women know that they can be successful in the industry and that companies will help them gain the skills they need to be successful and provide support when their life situation varies from their male co-workers.