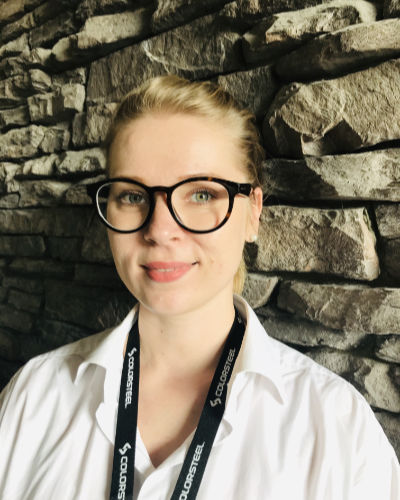 Genia Znarok is a Business Development Manager for New Zealand Steel. In her role she provides support and education to New Zealand Steel COLORSTEEL® and AXXIS® Steel for Framing partners including Roofers and Installers, Builders, Architects and Designers. With over 10 years of experience in the roofing and steel industry, Gen has established herself as prominent figure in the field, always striving to learn and challenging the status quo to bring about positive change for the betterment of the industry. Her passion remains building strong relationships with clients and partners right across the construction and steel industry.
Joining New Zealand Women in Roofing as she wanted to be part of a supportive, collaborative and likeminded group of women, Gen has lead the Auckland branch of New Zealand Women in Roofing, taking over from Victoria Elvin in 2022.
Gen brings great industry experience, passion and determination, Gen will be a driving force on the Committee, supporting and growing a strong network of women within the roofing industry.